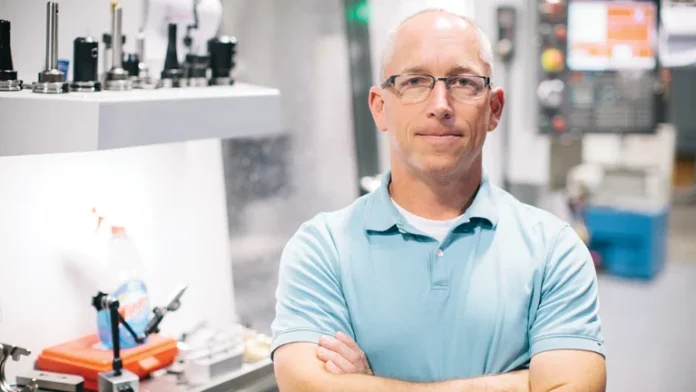 Digital Transformation is a hot buzzword in today's manufacturing and supply chain industries, but what does it really mean for small-and-medium enterprises (SMEs)?
Large OEMs and corporations can afford to create a "factory of the future" technology center showcasing digital manufacturing and automation, then make large investments to roll out changes to production. But for smaller players, process and technology changes are driven by more concrete, nearer-term ROI. So, how do manufacturing engineers and other leaders at these SMEs drive digital transformation?
For manufacturing and supply chain operations that do not have digital technologies in place, we tend to see the same problems: a lot of waste in processes, waste as work moves from one job to another, waste and errors in tracking parts, and waste in quality. Based on what is possible today, these pre-digital operations are not sufficiently optimized to be truly competitive.
At 3D Control Systems, we have a lot of experience with digital transformation. In the approach we have seen work best, successful projects often start with requirements gathering, assessing the baseline of the customer operations. This includes process mapping, time studies and walking the shop floor to understand which specific areas will most benefit from an investment in digitization.
Next, it is time to make those processes digital. It is critical to establish key performance indicators (KPI) to track ROI and analyze performance. Most digital transformation projects use digital dashboards to analyze and display process data. For example, in a typical manufacturing process, unique barcodes can be applied to each workstation, allowing operators to accurately track and trace products or parts as they move through the system. This data can be captured in a part passport with blockchain, which is needed in most regulated environments.
Critical to any process change—including digitization and especially involving data collection—is adequate operator training. For example, when a new traceability policy is introduced using a barcode scanner to input process data to a dashboard, it comes down to the operators to correctly follow the process and work instructions, scan the barcode and provide good data to the system.
In another example, an additive manufacturing facility may have previously had engineers personally walk a USB device down to the shop floor, load the job on a printer and hit go. If those printers are then connected digitally to an automated scheduling system, and one engineer missed the memo, they could cause problems by attempting to manually start a job.
One example of a digital transformation solution in practice is an Manufacturing Execution System (MES). For additive manufacturing, MES will assist in optimizing the scheduling of print jobs across multiple printers and connect machine data back to a central analysis dashboard. With connected machines, additive manufacturing facilities not only can centrally control operations, but also gain the capability to fine-tune production variables to achieve optimization.
We find that this level of digital, fingertip-level control synergizes especially well with additive manufacturing because of its push-button nature as a digital process and its inherent flexibility to produce unique parts on demand and rapidly adapt to different jobs without the need for tool changes. Connecting the machines and configuring the software is only part of the value add; the real value comes with the control and optimization enabled by the technology.
This distinction is important, but it is not often easy to see at trade show booths and factory of the future technology centers because while the technology itself is shiny, the proof is in the process data and the changes you can make going forward.
In the end, the most important step in digitizing any manufacturing or supply chain process, perhaps counterintuitively, is not the installation of the new technology, automation or software. Rather, it is the analysis of the ROI and business case and being able to demonstrate success to company leaders. For companies that sell and implement digital transformation solutions, it is how to demonstrate value to customers. To show ROI, we compare the baseline data established in the early assessment phase to new process performance data. For engineers and stakeholders working internally to improve processes and drive performance, getting leadership buy-in is the key way to ensure you can continue getting the approval and resources you need to make continuous improvements on your shop floor, and in your organization.
SME Awards Recognize Additive Manufacturing Innovation
In mid-September, SME announced the winners of its Additive Manufacturing Community Awards, which were presented at RAPID + TCT 2021 in Chicago. These awards were presented by SME's AM Technical Community Leadership Committee and Direct Digital Manufacturing Advisory Team, which produce content for the organization's programs and other industry events on advanced AM technologies and processes that allow the development, testing and manufacture of new products faster and more cost-effectively.
This year's Additive Manufacturing Community awards include:
AM Industry Achievement Award—Established in 2008, this award was developed to recognize an individual or team for outstanding accomplishments that have had significant impact in the application of AM in any industry.
The 2021 recipient is David Leigh, PhD, chief technology officer for additive manufacturing at 3D Systems Inc. Leigh was recognized for his career-long contributions to the AM industry. He has been instrumental in pioneering standards and specifications on qualification of AM; building successful culture and systems at printing service houses; and founding (and eventually spinning off) companies that broadened the market and audience for AM technology.
Aubin AM Case Study Award—The newly rebranded and updated Aubin AM Case Study Award recognizes innovations in application of AM technologies. Winning participant companies included DM3D Technology, NASA Marshall Space Flight Center, NASA Ames Research Center and the National Center for Additive Manufacturing Excellence at Auburn University. On hand to accept the award were SME member Farhad Ghadamli, lead additive manufacturing engineer for DM3D Technology, and the company's president, Bhaskar Dutta. Onstage, Ghadamli provided an overview of the team's 3D-printed nozzle liner.
Digital Manufacturing Challenge—The 2021 challenge required teams to demonstrate new and creative ways that digital manufacturing can add value for point-of-care solutions that feature rapid deployment of an end-to-end system, rather than just a single component. Entries were judged based on a number of criteria, including cost-benefit/value analysis of why AM was or was not used; utilization of DDM processes and materials; marketing and logistics/distribution; social, environmental, health, safety and regulatory compliance; and more.
The 2021 winners were students Sagar Patel and Martine McGregor, and faculty advisors Mihaela Vlasea, PhD and Stewart McLachlin, PhD, University of Waterloo, for their challenge project: "Rapid Deployment of Patient-Specific Prosthesis Assemblies in Emergency Medicine."